San Francisco's weekly event to build, share, and learn about civic tech
No upcoming events. Stay tuned for more!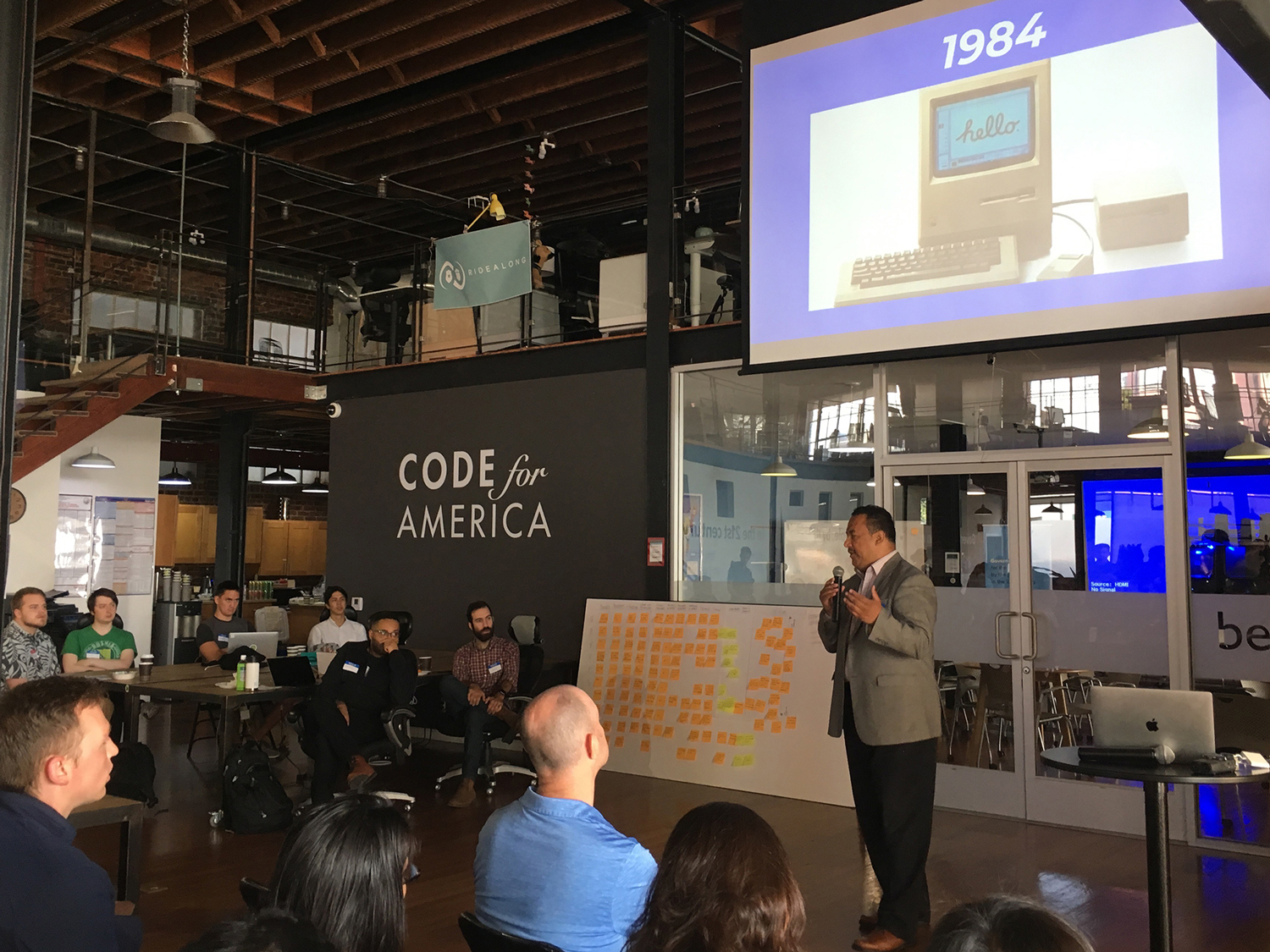 Sep 16, 2018 by Allen Meyer, Sebastian Meyer

Leo Sosa of dev/Mission gave the keynote at C4SF's National Day of Civic Hacking event. In the following interview he describes his vision for bringing equity to tech employment and how C4SF can help.
Read more »
Welcome!
We are a collective of neighbors, government employees, designers, coders, students and more focused on civic tech and making government services better in San Francisco. Join us every almost Wendesday from 6 - 9:30 PM at Code for America's HQ (155 9th St.) to:
Contribute to the betterment of San Francisco
Build your own portfolio of work or work on someone else's cool project
Meet new (and different!) people
Hear from great speakers
More about us »
---
Join our community
Code for San Francisco is a central hub for San Francisco's civic tech community. Here's the three best ways to get involved:
---
Sponsors
Code for San Francisco is hosted at Code for America and supported by our amazing sponsors.
Is your organization interested in becoming a Code for San Francisco sponsor? Drop us a line!
---
---